CoFact' co-hosted 'community radio' Asia-Pacific conference, said CR is another vital media fighting misinformation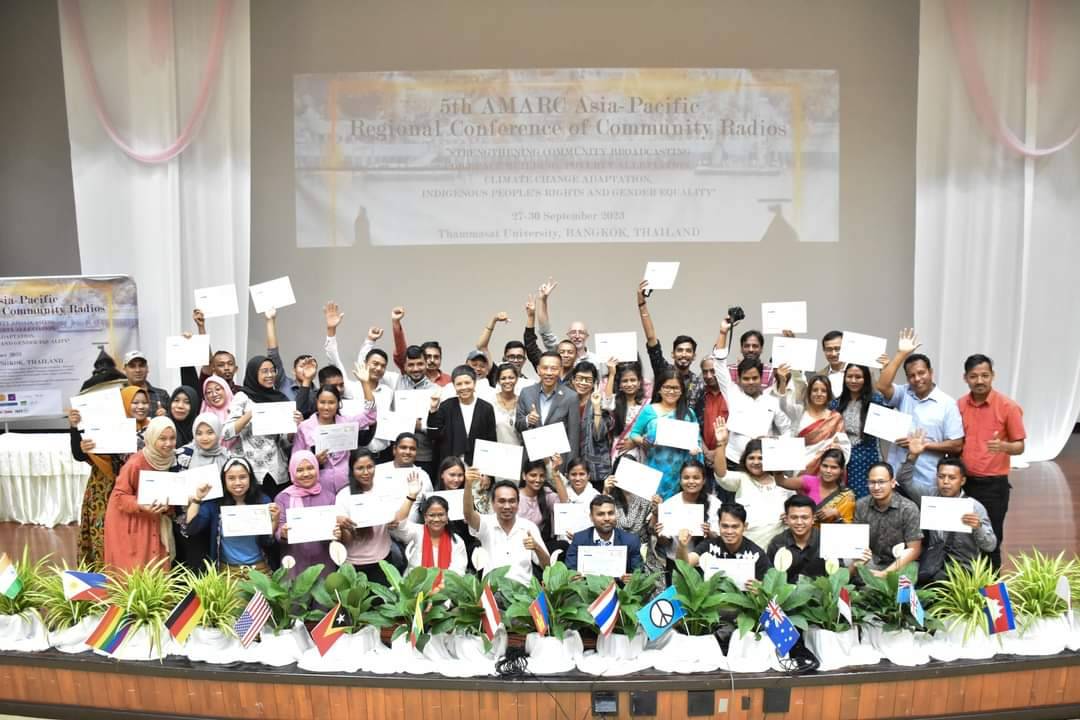 Thai Health Promotion Foundation in cooperation with Thammasat University, AMARC Asia-Pacific and CoFact (Thailand) held the 5th World Association of Community Radio Broadcasters, Asia Pacific Regional Conference: Strengthening Community Radios against Emerging Challenges and Embracing Opportunities, from September 27-30, 2023 at Sri Burapha Auditorium, Thai Khadi Research Institute conference room and Faculty of Journalism and Mass Communication Thammasat University (Tha Prachan), Bangkok. The event was attended by more than 180 attendees from 19 countries in the Asia-Pacific region and other locations.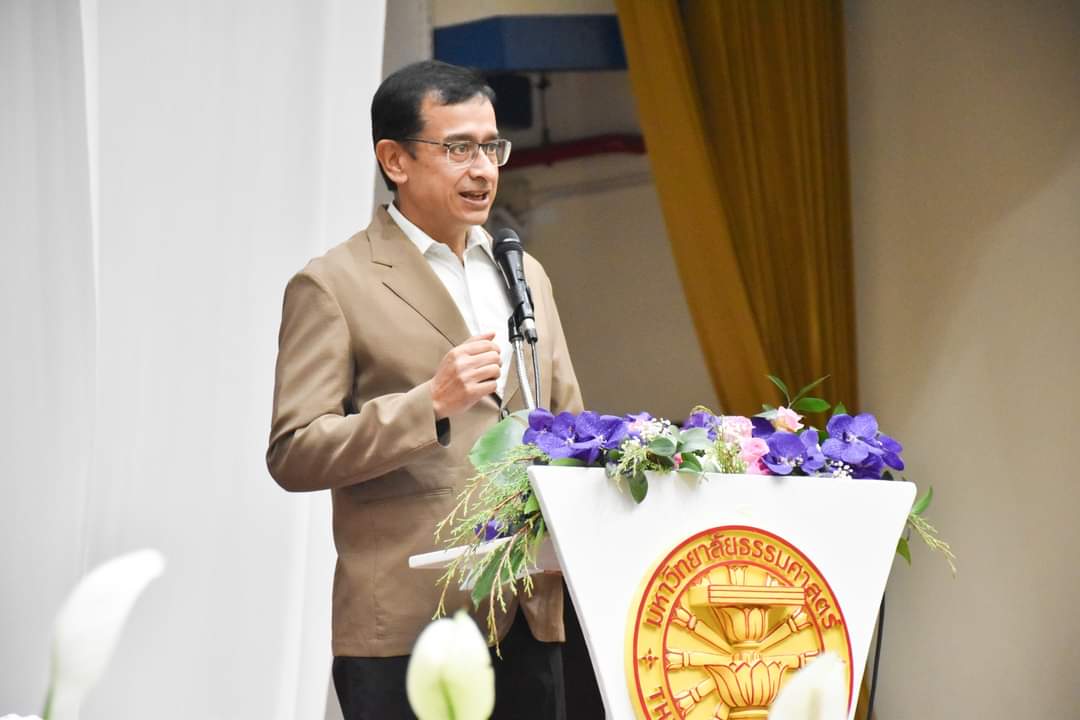 Suman Basnet, Regional Deputy President of AMARC- AP, stated at the opening ceremony that this conference is a great opportunity for community radio members to share their stories of challenges and victories, and how they are advancing toward the next phase of community broadcasting development. It is also the time for us to reflect on the history, for which we will recollect the philosophy of the community radio foundation. The annual conference is an open forum for us to contemplate, ask ourselves questions, be open to advice, build a network and lead us forward.
2023 marks a special year for AMARC celebrating its 40th year of establishment as an international network of community radio stations, founded in 1983. Throughout the past decades, the community radio movement has evolved into a large network in Africa, Latin America and the Caribbean, Asia-Pacific, Europe, and North America. Radio stations are valuable assets for strengthening and expanding communication missions such as communication rights, protection and promotion of rights and freedom of expression, emergencies and disasters risk management, as well as respect for human rights.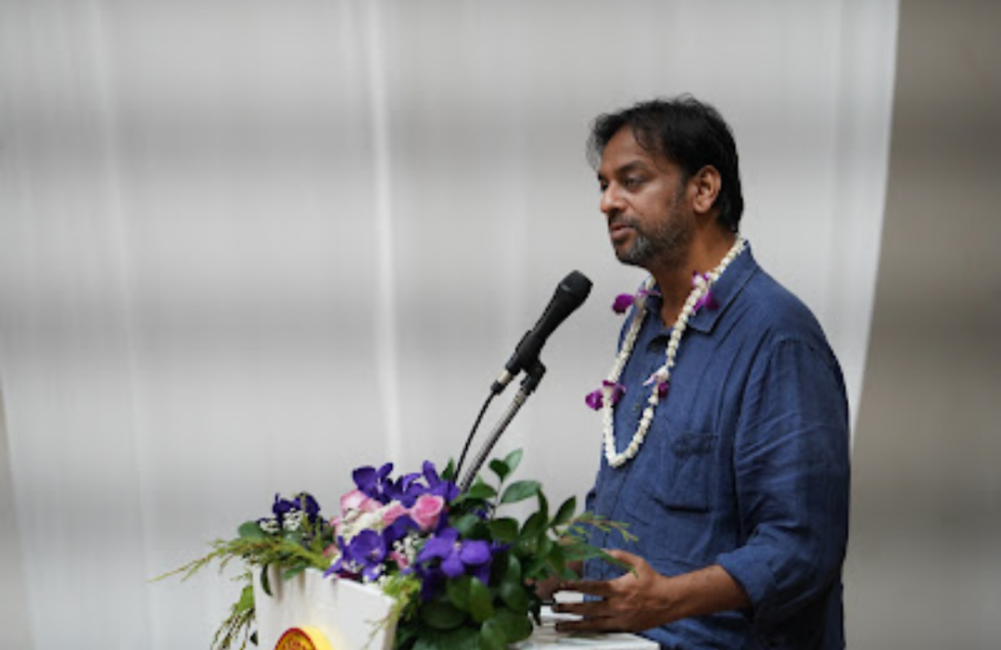 Dr. Ramnath Bhat, Chairman of AMARC Asia-Pacific, stated that this year is the 40th anniversary of AMARC and the 25th for community radio in Asia. Looking back at the history of community radio in Asia-Pacific during the late 1990s to early 2000s, some initial initiatives were undertaken by environmental journalists in Nepal, dalit women in India or farmer groups in rural areas of Sri Lanka, etc. Community radio is a great concept and tool for developing the communication capability of the community, both in terms of revolutionary and social changes. When talking about community radio, the fundamental definition of 'community' and 'radio' has changed. Under the moving and uncertain circumstances, it's pretty challenging to learn how to carry on our mission as community broadcasters. And I would like to applaud many community radios who did incredible and amazing work during the COVID-19 pandemic, for which they provided care and support to their communities when no other media was available.
I think community broadcasters have an urgent responsibility to learn about media ethics. No matter it's about corruption or misinformation. However, there are some cautions as well. I believe we still have hope in community radio and must ensure this sector's social sustainability. Our movement must be inclusive truly from the bottom up. Audiences should feel like they are the owner of the radio/media, knowing that the radio stands for their interests and public benefits and is not seeking for profit. Community-based journalism is the only way to create such an atmosphere and to bring social justice to the community. We have to stand firmly for the most oppressed groups in our society. And we need more of community radio outlets owned by dalit and indigenous people as well as women and LGBTI.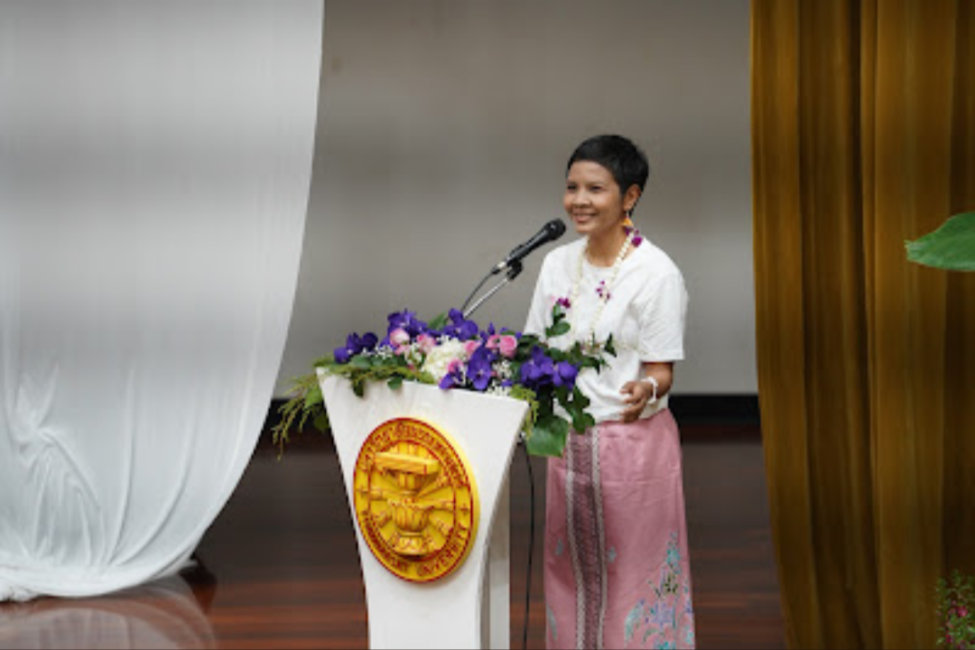 Suphinya Klangnarong, Co-Founder of CoFact (Thailand) and Director of AMARC Asia-Pacific, welcomed the attendees and introduced CoFact Thailand. It was founded 4 years ago with the slogan: Everyone is a fact checker. Checking and managing news and information in a democratic society requires extensive cooperation. Everyone is needed for data verification. CoFact is a database innovation where everyone can log into the system and file rumors and information they received from various sources. In addition, we have a Line chatbot that can search for fake news and information. CoFact also works with community radio and media across the country, including NGOs. We could say that CoFact is a community network service to strengthen people's digital intelligence, understanding and literacy. It aims to create and share knowledge in dealing with news and information. Nowadays, it is very easy to be deceived or misled by stories, rumors, conspiracy theories, and disinformation. So, it is important that we practice to be critical thinkers, increasing our media literacy and intelligence to understand what's really happening online, as well as analyzing everything we read on the internet. Meanwhile, we need to ensure the information is accurate before sharing it.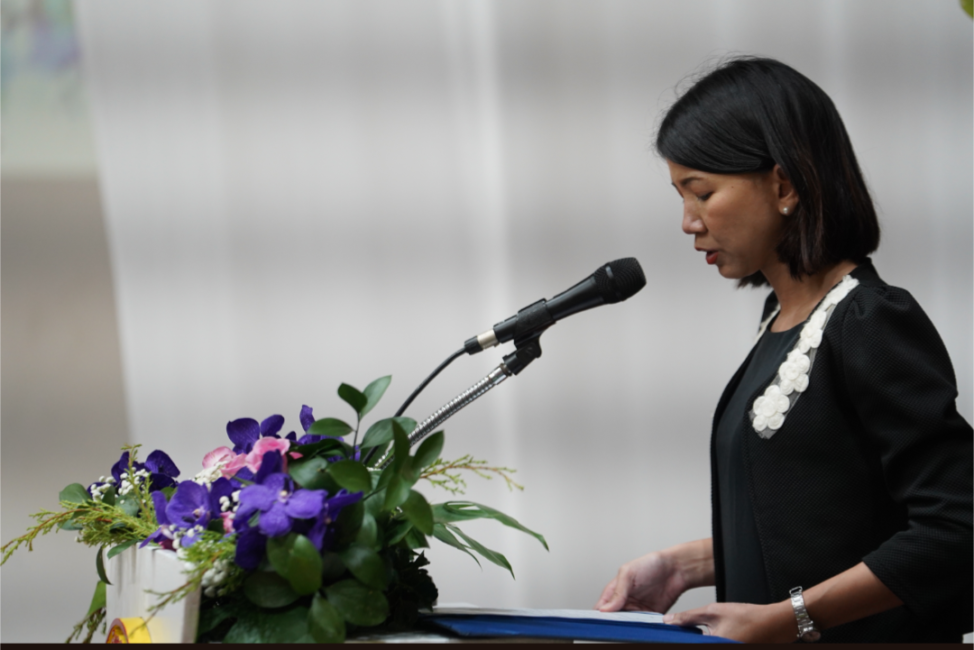 In addition, Dr. Kanthira Chayawong, Assistant Dean for Academic Affairs, Faculty of Journalism and Mass Communication Thammasat University, one of the co-hosting organizations, addressed a welcome speech to all attendees. She stated that the conference convenes valuable members of community radio from many countries and organizations. Despite a diversity of nationalities, religions and cultures, we share the one commitment to developing community radio. Thammasat University is very pleased to co-host such an important conference on this occasion.
After the opening ceremony, attendees were presented with themed cultural performances: Many Voices, One World's Peace. The performances began with 'Don't bite the bait', a song by Deep South CoFact from the three southernmost provinces of Thailand, 'Stop rumors, uncover the truth' a song by Molam Isan CoFact, a drag queen show by LGBT representatives, a glass harp music by the first glass harp musician of Thailand and Asia: Ajarn Weeraphong Thaweesak, and ended with 'Peace Talk: Many Voices, One World's Peace' a dharma session by Phra Maha Naphan, Chairman of the Board for Institute of Buddhist Management for Happiness and Peace Foundation (IBHAP Foundation).